No biking today, just wandering in Key West.  Our first stop was at the Key West Butterfly Conservatory. The photos tell the story.
Lots of walking….
When others opted for a rest, I headed out to go to Dog Beach, so labeled on one of our maps.  When we started CCST13, it was from Dog Beach in San Diego, so it seemed appropriate to dip my feet at Dog Beach in Key West.  No sign at the beach, but I took this selfie, as close as I can get to wheel dipping at the south end of my tour.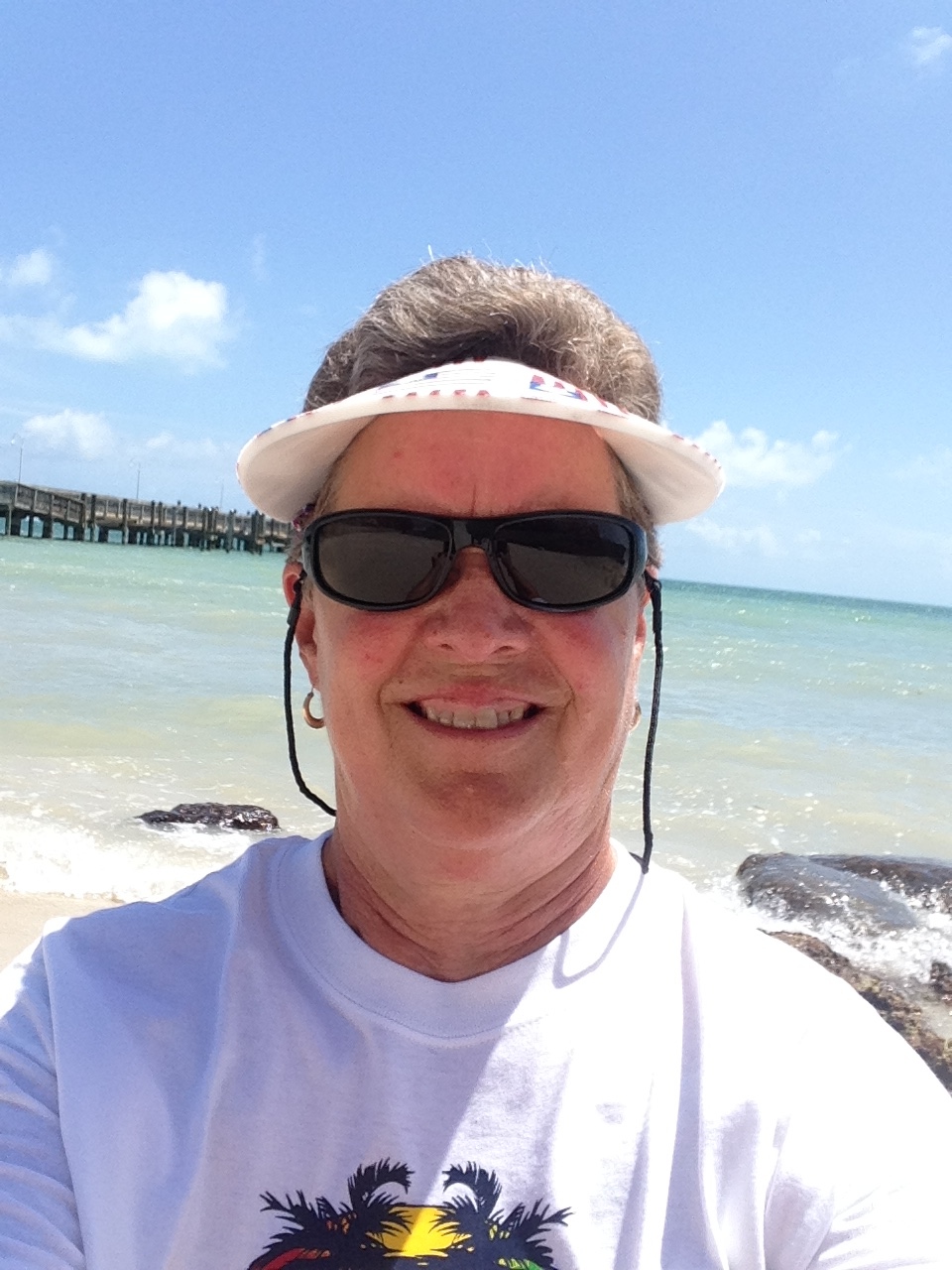 I continued walking down the beach, back to Higgs Beach and the West Martello, remnants of a military fortification, now housing the Key West Garden Club.
Also along the beach is an old African cemetery, the Key West AIDS Memorial, and the start of the East Coast Greenway.
We ended up back at Salute at Higgs Beach for dinner, with steel-drum music and beach volleyball entertainment.